The Indian Ocean is home to some of the world's most beautiful places - Mauritius, the Seychelles and the Maldives, to name just a few. Exotic, colourful, landscapes, cities and cuisine, with rich cultures and a welcome as warm as the weather are everywhere.
There's a whole raft of cruises that cover the Indian Ocean, from Dubai to Singapore and Madagascar to Thailand. Trace the passages of Marco Polo as he hunted spices, travel the legendary Seas of Sinbad, follow the routes that the dhows used to take as they sought to trade their silks and exotic goods.
Discover the unique wildlife and landscape of Madagascar before crossing to see the equally exciting beasts in Mozambique, watch the dolphins of the Arabian Sea play before the ship and see the elephants working their way through the Indian sub-continent.
Or you can find out what a curry really tastes like in its native India, enjoy the remarkable cuisines of Thailand and Burma, and visit ancient temples and villages that are still alive with locals today.
In fact, there are so many aspects to an Indian Ocean cruise that it's simply impossible to do them justice here.
Your transport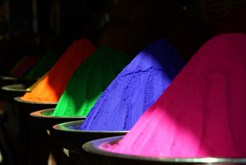 Seabourn, Regent, P&O and Silversea are just a handful of the many lines to offer voyages to this exceptional part of the world. There's the glorious Crystal Serenity, for instance, or the more intimate Azamara Journey. Regent offers its luxury vessel, the Regent Voyager, or there's the classically British P&O ship Aurora. Whatever you choose, you can be certain of truly personalised service, rich comfort and sophisticated levels of true luxury.
Visit such locations as
Dubai
United Arab Emirates
Mauritius
Seychelles
Madagascar
Mozambique
Cape Town
Hong Kong
Vietnam
Colombo
Penang
Myanmar
Phuket
Mumbai
Oman
Suez Canal
Port Lisbon
Abu Dhabi
And many more