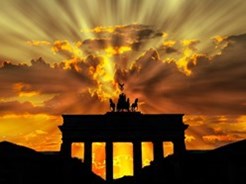 Viking sagas, Norse myths, Imperial Russian elegance and rugged, spectacular coastlines married to literally endless days in the northern seas - these are the things that make a cruise around Northern Europe so different.
Scandinavia, the Baltics and Russia provide you with a mix of cultures, landscapes and heritage that turn what you may believe are familiar sights into something truly unique.
Copenhagen, Stockholm, Oslo, St Petersburg, Tallinn, Helsinki and other major cities reveal their remarkably diverse personalities, arts and lifestyles, while the fjords and mountains offer staggering vistas.
The weather is much more than you'd expect, too - northern summers offer bright sunshine that's not as stiflingly hot as the tropics, but with long, literally endless evenings (when the sun never sets in midsummer) that allow you to relax and enjoy the glorious colours of the skies and landscapes.
So if you want something else from a cruise than simply basking on a lounger, Northern Europe offers a wealth of experiences that will leave you wanting more. Much more.
Your transport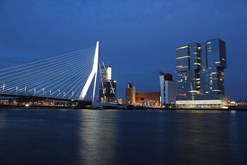 While some of the ships are typically cruise liner sized - large, floating palaces with every luxury you could ever wish for - sometimes it's good to be transported on something that's been built on a more human scale. They may be less than enormous, but they still cater for your every whim, from swimming pools to spas, restaurants to libraries, lounges to cocktail bars, all designed to refresh and invigorate you. And should the weather be less than scorching, they offer well-protected indoor entertainment that will make sure you are always as comfortable as possible.
Visit such locations as
Copenhagen
Oslo
Stavanger
Stockholm
Rotterdam
St Petersburg
Tallinn
Helsinki
Eidfjord
Alesund
Geiranger
Gdansk
Bergen
Berlin