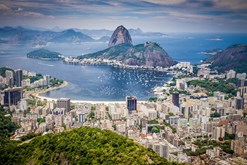 South America is a different world, almost literally.
A range of cultures, cuisines and people that is as varied as anywhere on earth, almost all utterly different to our normal, everyday experience. Weather that's truly tropical, and a landscape that has everything from volcanoes to lagoons, silky beaches to rocky cliffs.
Rich jungles burst with the most colourful wildlife imaginable, matched only by the vibrancy and welcome of the locals. Just the names of the countries you can visit evoke sparkling images of colour, entertainment and passion - Chile, Argentina, Brazil, Uruguay. Buenos Aires, Montevideo, Recife, Devil's Island.
The locations are rich in diversity and history - the Galapagos, which inspired Darwin to draw up his theory of evolution; the Amazon, the world's largest river; and both the Pacific and Atlantic coasts showcasing amazing sea and bird life.
Discover the home of the tango in Buenos Aires, or the incredible Brazilian city of Manaus, which can only be reached by boat or air. Visit Macapa, which is bisected by the Equator and as a result has earned the title of 'capital city of the middle of the world.' And then there's Montevideo, birthplace of the World Cup, which is consistently voted as having the highest quality of life of any city in South America.
Whatever time of year you choose to visit, whatever you're looking for in a trip, South America offers an extraordinary range of experiences that can be fulfilled in one stunning, 30 night journey or in a series of shorter, 7-day bursts of culture and excitement filled voyaging.
Your transport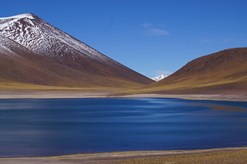 Almost every cruise line visits South America in some way. Seabourn can take you on a month-long trip down the coast of the entire continent, or there are literally hundreds of shorter trips on cruise lines such as Celebrity Cruises, Regent, Oceania, Silversea and more. Every type of voyage is available, from the ultimate in luxury and pampering to more leisurely and entertaining cruises.
Visit such locations as
Montevideo
Buenos Aires
Rio de Janeiro
Manaus
Macapa
The Galapagos
Punta del Este
Puerto Madryn
The Falkland Islands
Valparaiso
Ushaia
Laguna San Rafael
Recife
The Bahamas
Lima
Colombia
And many more