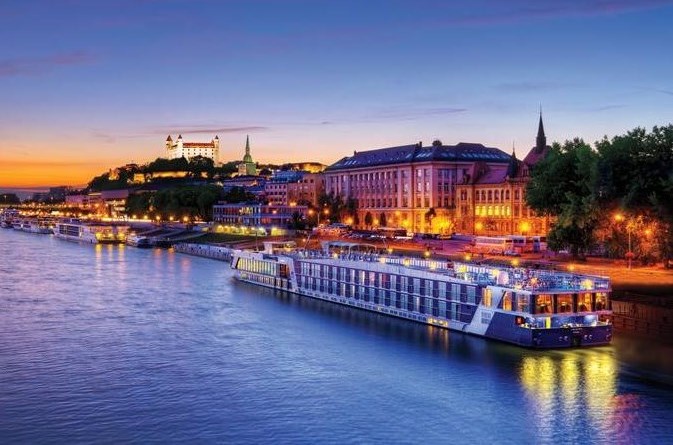 AmaWaterways is the top river cruise line operating on Europe's rivers, and has expanded to exciting new destinations around the globe. Our range of over 20 itineraries covers 12 rivers around the globe.
In Europe, AmaWaterways sail along a wide range of rivers including the Danube, Rhine, Main, Seine, Mosel, Rhone, Garonne & Dordogne and the Douro. In Asia you have the opportunity to sail along the Mekong river between Vietnam and Cambodia and the Ayeyarwady river that is located northwards into Myanmar. Alternatively, guests have the opportunity to sail along the Chobe river and enjoy a Safari cruise in Southern Africa.
What's Included?
- Luxurious accommodation
- Fine dining including complimentary wine, beer and soft drinks at lunch and dinner
- Complimentary tours and excursions at a range of paces
- Complimentary bicycles and cycling excursions
- Wi-Fi throughout the ship
- In-room movies and entertainment
- Fitness room
Unique Highlights
Chef's Table
Part of the prestigious gastronomic Chaine des Rotisseurs Society, AmaWaterways offers guests exquisite food prepared in front of them, by one of our expert chefs at our specialty restaurant.
Swim Up Bar
Discover centuries of old castles and villages along the banks of the river with a drink in hand, all from the comfort of the Sun Deck pools. The swim up bar means guests can share the stunning vistas on the European rivers, while relaxing with their fellow passengers in style.
Twin Balconies
Guests can sightsee whenever they want in the spacious staterooms that feature not one, but two private balconies. With an innovative ship design, guests can relax and enjoy the fresh air on a full size balcony, or let the outside in as they relax in comfort with the separate sliding French Balcony door.
Active Excursions
When not immersing themselves in the culture of the destinations, guests are offered the chance to head out and explore Europe's natural beauties with AmaWaterway's award-winning active excursions. Be it from the seat of a bike or on one of the hiking opportunities, no one provides better tours for the active traveller.